Sunshine Coast Tree Climbing Services
Maroochy Tree Services are based in Maroochydore, Queensland and have been operating for a long time. We serve throughout the Sunshine Coast and Hinterland areas.
Having years of experience in providing safe, efficient and effective tree climbing services; our experienced arborists are fully qualified and vastly experienced in lopping on all types and sizes of trees. They are more than able to take care of your tree climbing requirements.
We also offer a range of other tree and safety services including tree pruning and trimming for any size and type of tree.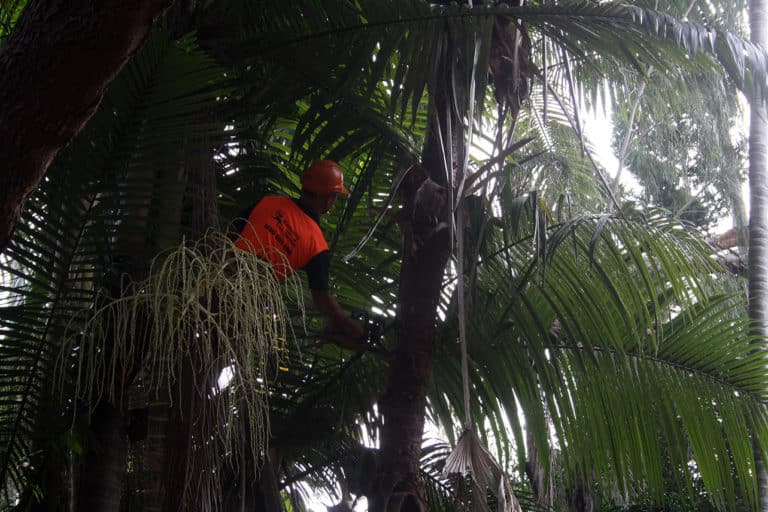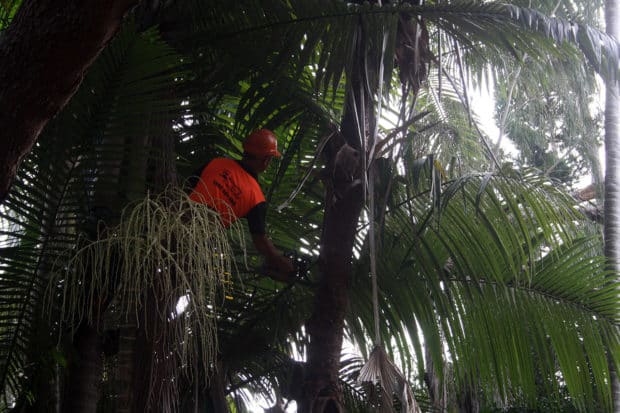 How Can I Benefit from Tree Climbing Services?
When you need lopping or pruning services for trees, it is important to consider the height of the tree. With our tree climbing service, our arborist tree climbers are able to safely work on your tree at high altitudes.
We provide professional and safe tree climbing services. This includes pruning, lopping and inspection of trees. Our arborist tree climbers are fully qualified and trained to meet your requirements.
Regular inspection of trees can be important, especially if they are big and tall. Our professional tree climbers can thoroughly inspect a tree to identify areas of the tree that may be weak. This prevents potential accidents or damage to your property.
The Advantages of Tree Climbing
Large and tall trees can be inspected by our tree climbers to identify any potential threats.
Removal of branches and sections of trees using our tree lopping services can reduce the risk of structural damage and accidents during storms and high winds. This can be vital when there are weak or loose branches on tall trees.
Lopping of tree branches close to your home can also allow more sunlight enter in through windows that were previously obscured, adding extra light and warmth to your home.
Reasons to Choose Maroochy Tree Removal Services
Below are just some of the reasons to choose us for your tree lopping:
We have years of experience servicing all the Sunshine Coast & Hinterland areas in Queensland.
We are fully qualified, skilled professionals.
We offer free, no obligation quotes.
Professional tree services at affordable rates.
We offer pensioner discounts.
We are fully insured for all tree services & works.
If you require tree climbing services then please get in contact with us. Our services are professional, high quality and affordable.
Don't risk your own safety and health, let our experts help you. Contact us by calling 0400 589 900 today for a FREE quote.
Service information coming soon. Please contact us if you have any enquiries.