Insurance Works from Maroochy Tree Services, Sunshine Coast
Maroochy Tree Services are based in Maroochydore, Queensland and has been operating since 1996. We serve throughout the Sunshine Coast and Hinterland areas. We have years have years of experience in providing safe, efficient and effective tree services.
Our experienced arborists are fully qualified, insured and able to carry out insurance compliant tree works (tree work covered under home and grounds insurance).
We also offer a range of other tree and safety services including tree removal and tree lopping for any size and type of tree.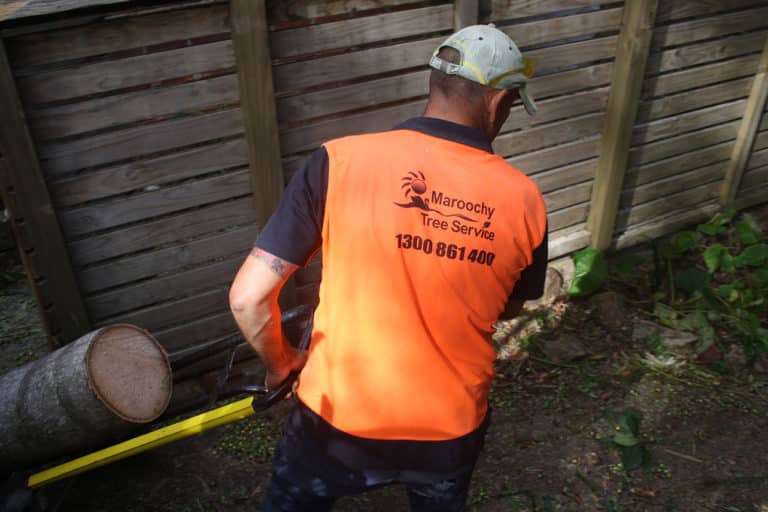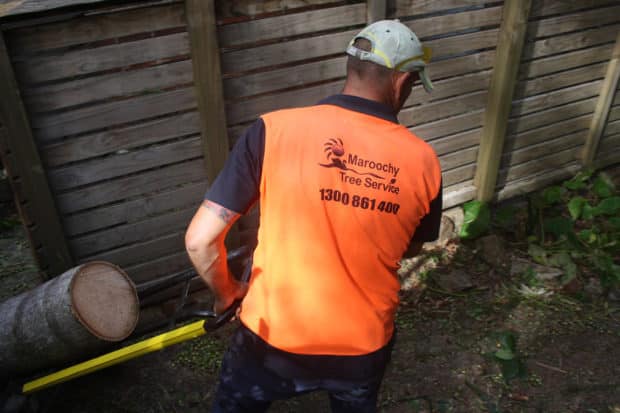 How can I benefit from Tree Insurance Works?
Before beginning any tree services, you need to ensure that you are covered from any potential liabilities that may befall you if an accident occurs.
With the tree industry being one of the most dangerous professions, it is important to consider if a contractor has insured their workers and are able to provide compensation. Without this, you could be the one who receives the fines.
Maroochy Tree Services provides tree insurance works and co-operates with your home insurance to make sure that you are fully insured if the worst does happen.
Our tree services have public liability insurance, meaning that compensation claims for injuries or damaged properties are fully insured with our tree insurance coverage.
The Advantages of our Insurance Works
As we have been contracted to several of the largest insurance builders and insurance groups, you can be sure that you are in safe hands with our insurance tree works and services.
We have the best quality equipment and vehicles available.
We have QLD work cover to insure our worker's compensation.
If your property is damaged during our tree services, you will be covered by insurance.
Why choose Maroochy Tree Services Insurance Works?
Below are just some of the reasons to choose us for your tree works:
We have years of experience servicing all the Sunshine Coast & Hinterland areas in Queensland.
We are fully qualified, skilled professionals.
We offer free, no obligation quotes.
Professional tree services at affordable rates.
We offer pensioner discounts.
We are fully insured & covered for all tree services & insurance compliant works.
If you require tree pruning or trimming services then please get in touch with us. Our services are professional, high quality and affordable. If you are still undecided about our tree insurance works, then please contact us to enquire about proof of our insurance. Don't risk your own health and safety, let our experts help you. Contact us by calling 0400 589 900 today for a FREE quote.
Service information coming soon. Please contact us if you have any enquiries.