Property Cleanup Services, Sunshine Coast from Maroochy Tree Service
What is the process involved in Property Cleanup – Sunshine Coast?
If you have a domestic or commercial property that has a garden, backyard or surrounding grounds that need cleaning up then we can help. We help cleanup any long grass, weeds, bushes, shrubs, trees and anything else that cluttering and making your property unsightly and messy.
Our expert arborists can visit your property and home, assess the work required and undertake any property cleanup services you require.
The general process involved in commercial and domestic property cleanup services is as follows:
Our tree experts will firstly come out and assess the extent of the property cleanup They will guide you through the process and will then give you a FREE, no obligation quote.
If you decide to go ahead with the proposal for your property cleanup, our team will come out and begin any clearing, pruning, trimming and cutting down of trees, plants and foliage required.
If there are structures or fencing nearby then sections of the structure/fencing may need to be removed temporarily and will then be replaced once the work has been completed.
All felled trees and pruned or trimmed branches will be cleared and removed once work has been completed.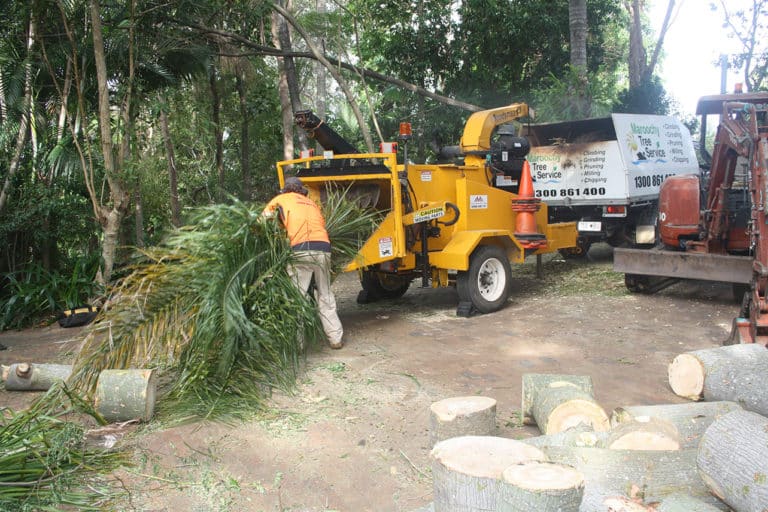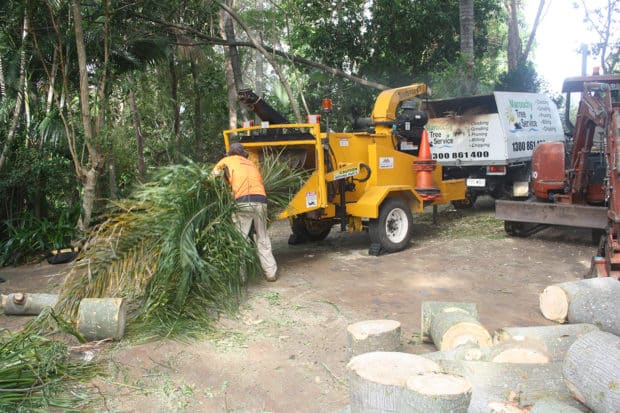 The Advantages of Garden & Land Property Cleanup
Property cleanup can improve the look and feel of your commercial and domestic property.
Cleanup of long grass and weeds can encourage the growth of flowers and other plants which may have been previously stifled.
Property clean-up is especially useful for those looking to sell or rent a property. It can add 100s or 1000s of dollars to your domestic or commercial property.
Commercial and Domestic Property Cleanup can include one or more of the following services depending on the extend of the cleanup required.
Tree removal.
Tree lopping.
Tree felling.
Pruning of shrubs, bushes, plants, foliage and trees.
Trimming / Shaping of hedges and bushy plants.
Tree Stump grinding.
Weed and vine removal.
Cleanup and removal of any leaves and branches.
Levelling of any land and filling of any ditches (Earthworks).
Why choose Maroochy Tree Service?
Below are just some of the reasons to choose our services for your domestic and commercial property cleaning and clean-up requirements.
We have years of experience servicing all the Sunshine Coast&Hinterland areas in Queensland.
We are fully qualified, skilled professionals.
We offer free, no obligation quotes.
Professional tree services at affordable rates.
We offer pensioner discounts.
We are fully insured for all tree services & works.
If you require property cleanup services then please get in contact with us. Our services are professional, high quality and affordable.
Don't risk your own safety and health, let our experts help you. Contact us by calling 0400 589 900 today for a FREE quote.